Remembering Philile 'Dela Kufa' Masango a year after her tragic death
As I sit down and finally gather the strength and courage to write this article, my 15 year old son forces me to listen to one of his favourite hip hop artist— Kendrick Lamar. Specifically, he wants me to listen to Lamar's 2015 album that won eight Grammy Awards.
The content and beauty of the lyrics immediately reminded me of another wordsmith—my dearly departed friend, Philile Masango. Both Lamar and Philile shared a rare skill—the ability to use words both as a weapon and also as soothing poetic art.
Philile's writing was always fascinating, nuanced, insightful, concise and downright poetic. Interestingly, Philile and Lamar were both activists deeply concerned about issues affecting black people.
A little known side of Philile was that she doubled as an activist for a number of issues affecting humanity in general and her community in particular.
It has been a year now since she left us to be united with her father, brother and many other relatives and ancestors. In a rather unselfish way, I'm happy about this reunion especially because she is now with her father. Anyone who knows Philile understood how deeply she loved her father.
She would tell us he visits her in dreams to offer one advice or another. She was a believer of dreams and how they manifest themselves in reality. Because of this, she was able to have such a huge impact on the people she met, worked with and socialized with in her 39 years of existence.
Philile lived life on her own terms. This allowed her to be unapologetic about the causes she pursued and believed in. These were causes that would have left others thinking and doubting how they would be viewed by their immediate family members, friends and society at large.
Not to suggest she didn't care what people thought of her but rather to say that she never allowed people's views to stop her from pursuing that which she strongly believed in.
I remember the many days and nights we sat and discussed various issues, including the politics of our dearest country, Swaziland. We talked at length about our dreams, wishes and hopes for Swaziland. She minced no words that sometimes the people that have the best interests of their countries are remembered way after they have passed on. Ironically, this is exactly what I, as her friend, is going through.
Philile believed and fought for social justice. This she did not just through her activism but also through her largely influential writings. When many cowardly refused to talk about the injustice happening to Human rights lawyer Thulani Maseko and Editor Bheki Makhubu Philile used the might of her pen to speak her mind and in the process allowed whoever came across her writings to understand the plight of those ill-treated in our society.
She was fearless and her writing reflected that perfectly well. Her writings were so engaging, insightful and persuasive it was difficult to ignore her. Some of her friends called her 'Simply'—short for Simply Philile (the name of her blog)— for she spoke simply and straight to the point.
Make no mistake though, she was easily irritated by people who are ignorant of social justice issues simply because they are privileged. Ask American singer Erykah Badu, she has a better story to tell.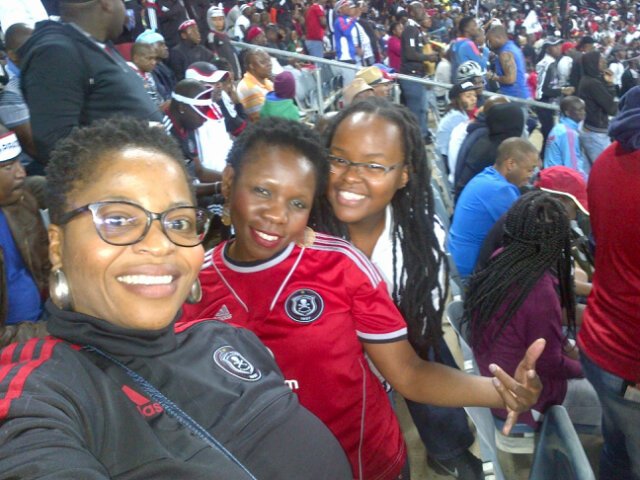 Philile the social justice warrior and political activist
Philile did not just evangelise social justice. She lived it. She put her words into action when she volunteered to teach young children how to write and speak English at her rural village of KaLanga in Swaziland. Philile was very outspoken about the need to uplift the lives of her community members through education and other self-empowerment projects that would stop people from relying on handouts.
In the year 2018, she took time from the hustle and bustle of Johannesburg to go back to her rural community of kaLanga. Seeing a gap at the local primary school, she then volunteered to teach English and basic etiquette. She doubled this with her passion in sports hence was actively involved with the school's netball team.
I recall vividly that just months before her passing, she had managed to organize a first of its kind trip for these children to visit the city. Such an adventure was of course mind blowing for rural kids who had never been to the city. Based on the reception she got from everyone, she would beam a smile of satisfaction and jokefully say 'MY WORK HERE IS DONE!—a phrase that stuck with her.
It came as a huge and admirable motivation to many in her community to see one of their own rise from poor rural background and become a national treasure that Philile became. To see her come back and plant back to the less privileged became an icing on top of the cake.
Over the years Philile would build herself an outstanding career in the media that put her in the limelight of many fellow Swazis within and beyond the borders of her home country. This was a huge milestone for a rural village girl from KaLanga.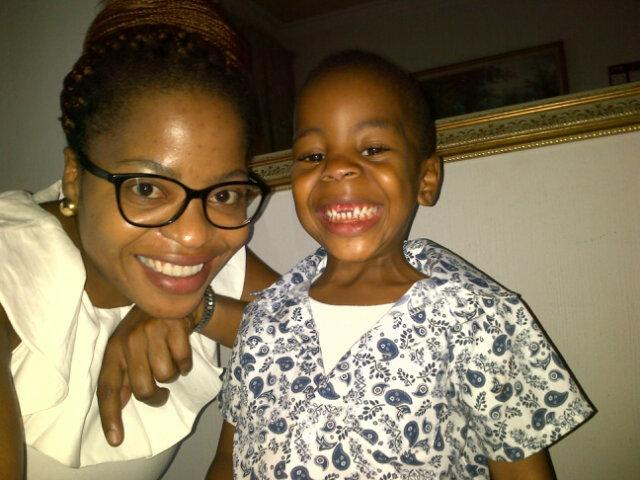 As a media practitioner, she canvased her skills through various platforms like print, radio and visual media where she excelled and got herself global recognition. The epitome of this success was how she was always head hunted by various organisations to join their communications team.
Politics was embedded in Philile's life too. Perhaps, it was the influence her father—a political stalwart in his own right—had on her. After all, she grew up seeing her father host political meetings at their family home. She would later to do the same by making her Johannesburg apartment play host to numerous political meetings that discussed the political future of Swaziland. Many meetings of the Swaziland Diaspora Platform (SDP), an organisation she founded in 2012, were held at her Midrand apartment.
She was able to do all this because she could befriend everyone. Young or old she gave everyone equal respect. This virtue allowed Philile to have many friends and endear herself to many of her comrades. In fact her list of friends was vast; each catering to the spectacular qualities that actually highlighted her personality.
Political discourse transcended governance issues to her. In many respects, politics had to be the lived experience of everyone. As a single mother, she raised her son to understand that the beauty of life was in its diversity; from people, cultures, races and sexuality. She always emphasised that this meant all people deserved basic dignity. She was not a strict mother but she wasn't one to spoil her son either. She raised her child to see himself as a global citizen, a critical thinker and self-dependent personal from a very early age. She did this through the assistance of many of her friends and family members that came through her life and home.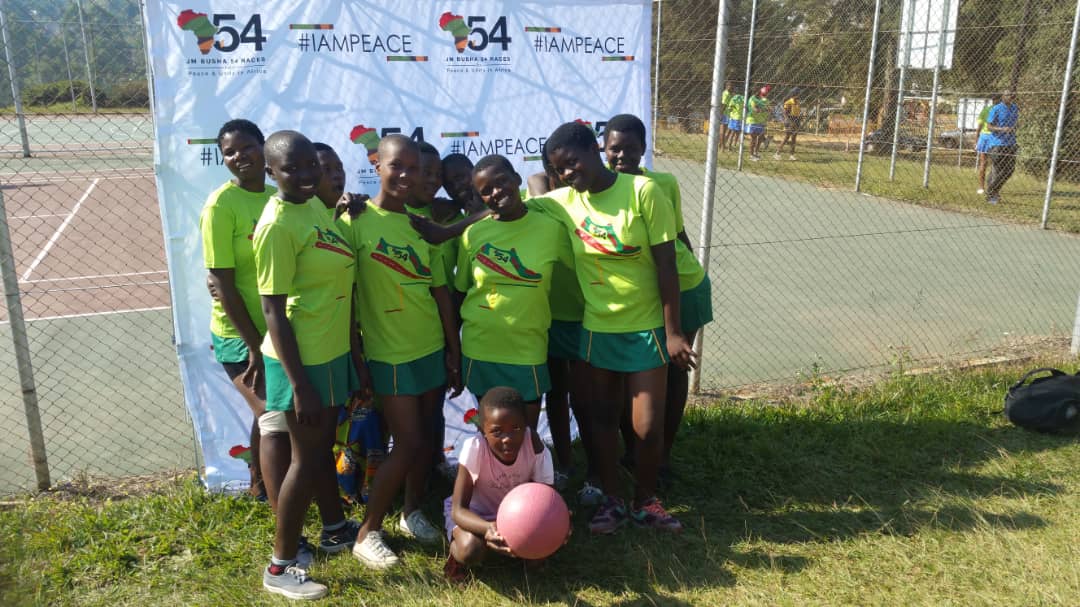 Philile the unmatched legacy
Philile loved deeply and genuinely. She had a particular love for the arts and sports (and gym in general). As we remember her a year after her tragic passing, the wonderful memories she left behind outpace the pain of losing her. A mother, daughter, sister, aunt and friend to many, Philile made many of us to take stock of life and actually engage with what really matters.
The saying that life is too short hit closer home to many of her friends. It is in this memory that as we look back into her life and achievements, we need to remember what matters the most in life. I know for sure that if she were around the Blacks Lives Matter movement would be all she talks and engages about, because it would definitely ignite her deep inclination for social justice. Importantly, it would be the things that 'really matter in life' to her.
Because of her belief in 'things that matter in life' she sought to bring political consciousness using the craftsmanship of words. To her writings carried the most contagious and life-changing impact. Known in political circles as Dela kufa, AKA DK, because of her fearless approach in tackling issues of social injustice, Philile rose from basically nothing to a household name across different disciplines.
When she realized the impact she had on people, she would occasionally blurt out "they don't deserve me" to signal that she was too good for a docile society. She also routinely said words like "my work is done here" when she felt she had made a lasting impact for the good of humanity.
One year later, we remember that she may be gone but she lives in all of us. Seeing the world burst out affirming the things she believed in and fought so hard for she probably looks from above in her beautiful smile and silently murmuring 'her work has indeed been done' in this world.
NB: Philile was a media personality who worked for Swazi TV, Kaya FM, American Embassy and died working for Wits radio as News Editor. Pupu Hlongwane was her lifetime friend and confidant.